+ Back from London and Paris with a reinvigorated desire to see more than my own toddler of a country and a simultaneous appreciation for my own toddler of a country (never knew I'd miss trash cans! burritos! 96.3!); a reinvigorated desire to study French again (f'real this time); a new understanding of old mean monarchy; a lot more exposure to commercial tourism and Europop; an already intense longing for Pret a Manger, free museums, and markets; food-centric memories; HobNobs; ticket stubs (par exemple); a general glowing feeling and a decently drained bank account.
+ Cleo and Steven were A+, 5-star Dream Tour Guides, Hosts, Historians, and Entertainers.
+ Amanda continues to hold the title of World's Best Travel Buddy.
+ Workdays are longer now.
+ Chicago is greener now.
+ I'm going to be a better letter writer this summer. So many friends I miss....
+ Mary leaves on her Euro tour tomorrow. (Sister: Can I fit in your suitcase?)
+ Coming soon: the pictorial version of Spring Break 2k8.
For now, here are a few scenes from the annals of everyday life—i.e., the workplace: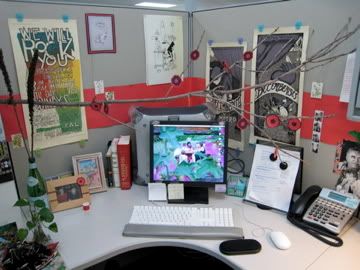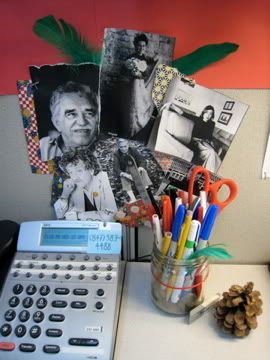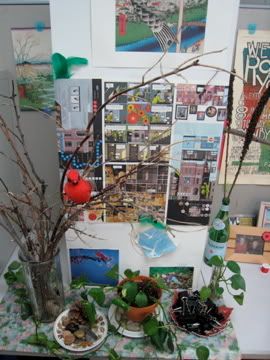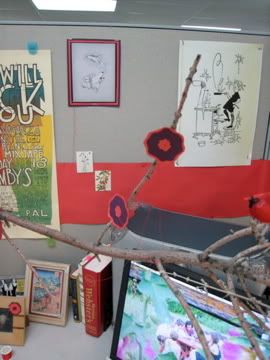 ...and a nice bike path for spring/summer commutes to the workplace: