Assorted summertime:
Dad sorts his pills on the stove.
This is how breakfast looks in Michigan.
Oversize fork: an essential prop for any true comedian.
Sidekicks salutes Nathan Holmes, everyone's favorite Canadian.
Bye bye, Nathan! Come back soon and sing us Paul Simon songs.
Easy Lover (sound choice!)
At Montrose Beach, James and I were inspired to make this sand person.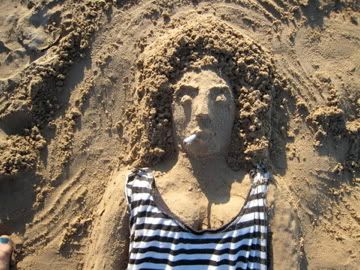 Kind of a like a cool, contemporary version of Medusa.
Winnemac Park is looking really good these days.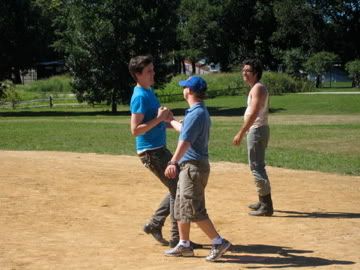 Brian joined the Sunday kickball game.
The entrance to my bldg is looking good too.
Mat Daly made these rad posters for the benefit show on Saturday!
Finally made it to...SummerDance!
It was steppin' night.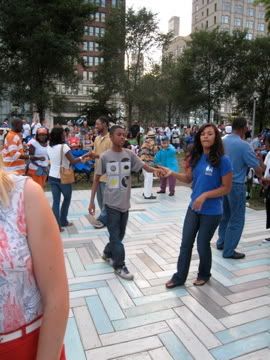 These teens had really great moves.
This man gets his hair caught in the doors of cars and elevators, probably on a near-daily basis.
Amanda and I showed up dressed in the same outfit. Although unplanned, matchy clothes might've made us look more professional, SummerDance-wise. Let's hope.
Jessica is one of the best bust-a-movers in Chicago.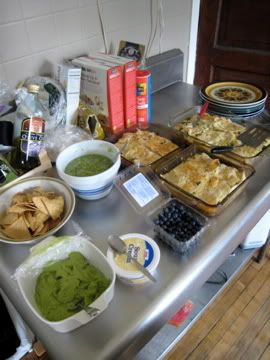 Mexisarabreakfast!
A cat named Claude.
Colleen models some amazing nail art.