The past couple weeks have been packed with holiday-related activities...lots of events at Misericordia (including helping the Mahoney ladies deck the halls/walls), glögg at the always festive Simon's, the Plagiarists' holiday bash, Jessica's appletini & gin bucket party, &c, &c. It has been fun. It has also been seasonal in a more traditional, get-togethers-centric way and a less buy-10 million-presents-to-the-tune-of-Mariah-Carey's-"All I Want for Christmas is You"-blasting-throughout-the-mall sort of way.
I still don't like that weird Christmas song, "Everybody's Waiting for the Man with the Bag." But I still do like the Vienna Boys Choir's cooley high harmonies.
Tonight AEM and I went to see the Joffrey's
Nutcracker
, and it was pretty amazing! I am always awed by the dancers' athleticism.
Now Chicago is more or less a ghost town. Ghost of Christmas Yet to Come.
---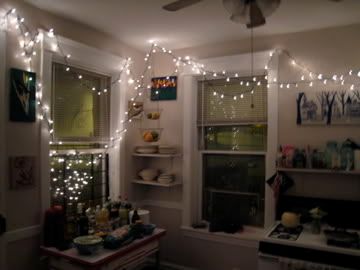 Courtney made her place look magical last Saturday.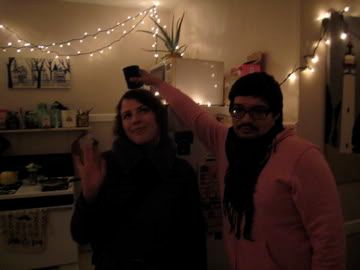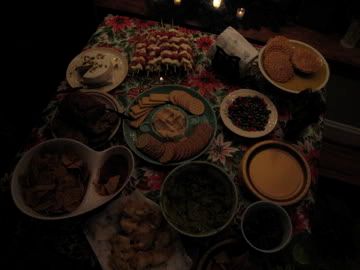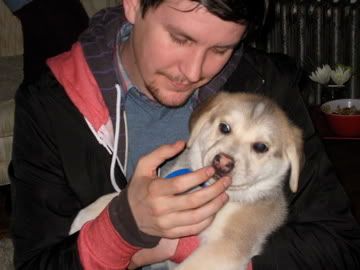 The highlight of the night, of course, was the new puppy...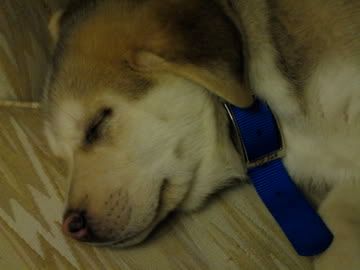 ...Shep!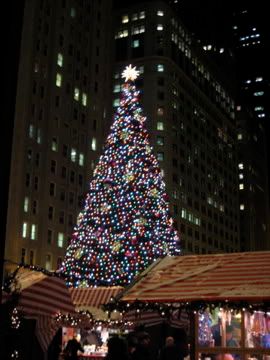 Finally made it to the Christkindlmarket.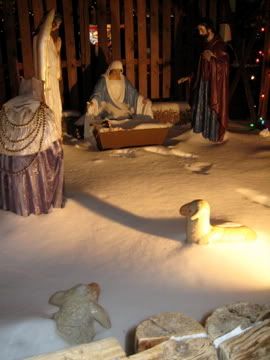 Anne noticed that these poor sheep were drowning in snow.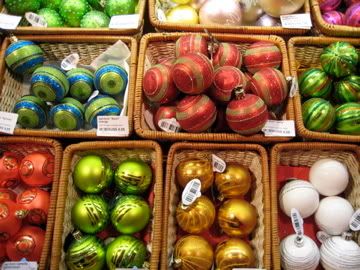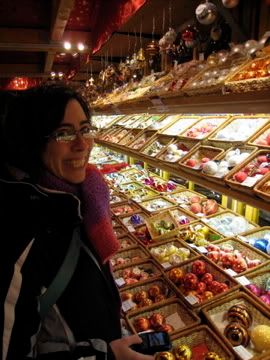 I gave serious consideration to buying a glass ornament shaped like a pepperoni pizza.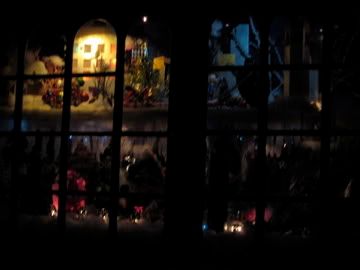 Window wonderland at Rainbos.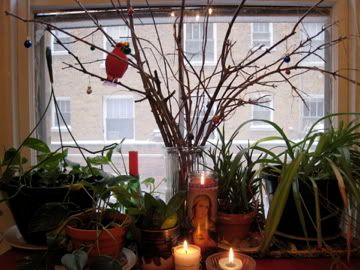 Today I got my Christmas on (studio apt.-style). Put mini ornaments on my stick collection...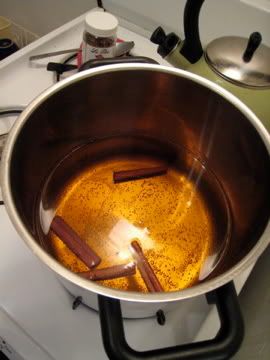 ...and made some Mom-inspired Xmas cider...all while listening to the V. Boyzz Choir.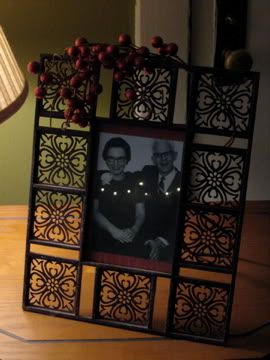 Grandparents decked with light. (I miss them.)