Pitchfork Music Festival happened this past weekend, and it featured (among other things) erratic weather, good people, too much 312, a solid Balance stage (new & improved), a self-promoting Flavor Flav, sun beaming down on Spiritualized, a fitting mix of clear-as-a-bell Fleet Foxes-esque festival fare and free-spirited, feedback-y, No Age-ier stuff, plus hot hot heat and various photo sessions (see below). The Abe Vigoda/Pit er Pat/High Places show at Schubas on Saturday was great too! Alive live music.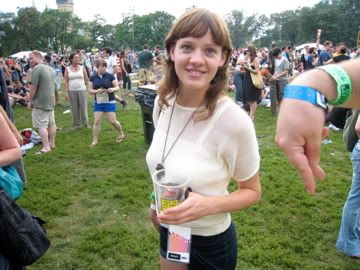 Whose hand?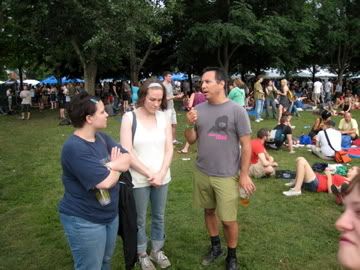 Find the Mary!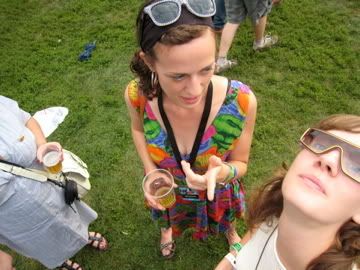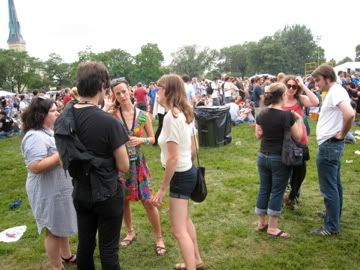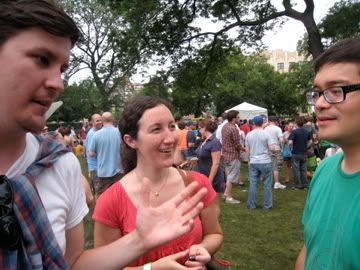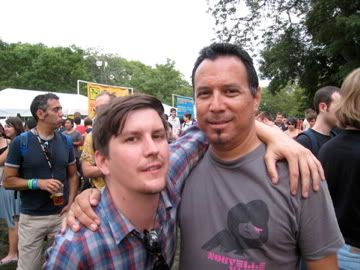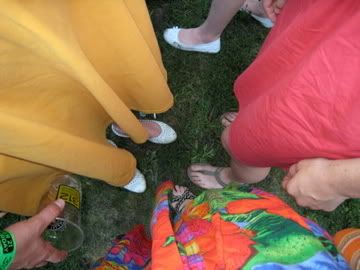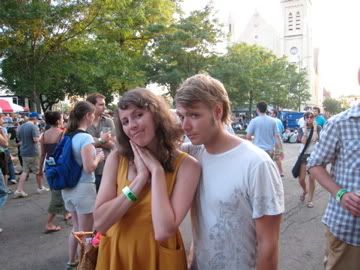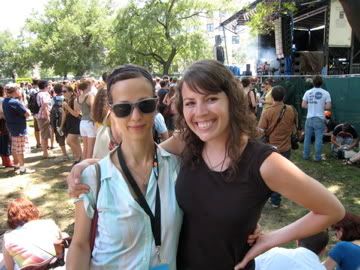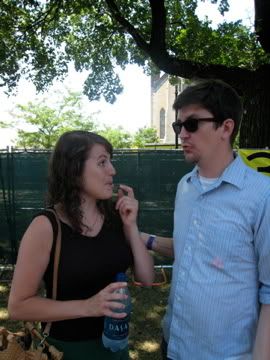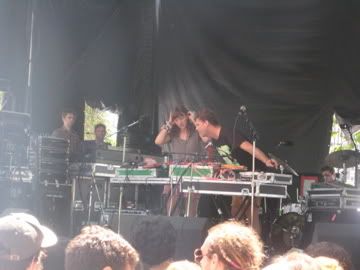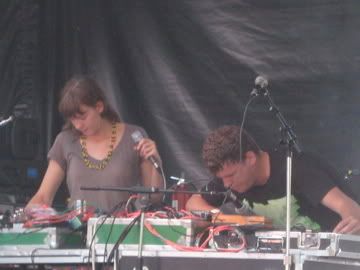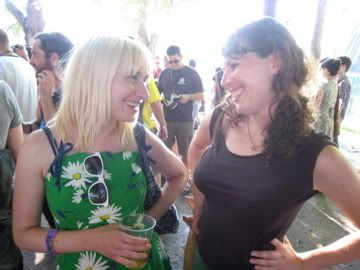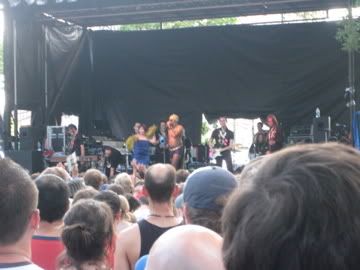 King Khan.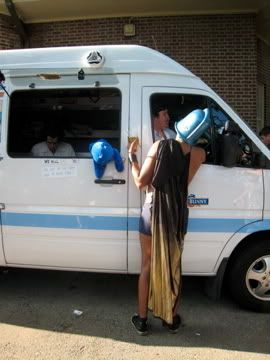 King Khan loves ice cream. A lot.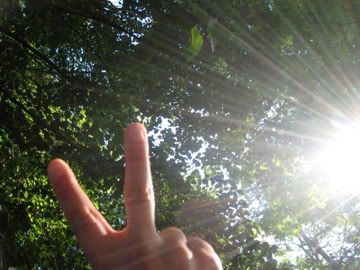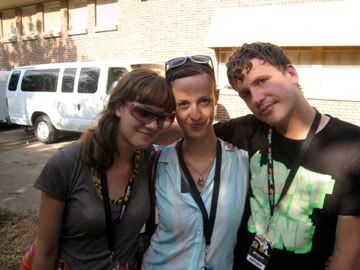 Photo by Weezer.
---
Also this week, I got to hang out with my friend
Becca
, who's on summer break from teaching in the
Philippines
. I hadn't seen Becca since last summer (unbelievable!), so it was wonderful to catch up with her and hear about her eventful year abroad. She's certainly one of the bravest, strongest people I know. And she has really good penmanship!
---
And...
...in other excitement, my friend Maya Schenwar—former
Punk Planet
contributing editor, Truthout reporter, and all-around uh, genius—recently interviewed your favorite Congressperson and mine (well, at least mine)
Rep. Dennis Kucinich
. And she did a totally bang up job, too. She also just
reviewed
a book of essays called
Lessons from Iraq
, which seems really interesting and a smart choice to add to the ever-growing summer reading list (which will no doubt evolve into the fall reading list, given my overambition and general inability to shred through books).
...in HP news, Mary and Rob are included on the comp for the July music issue of
The Believer
. The issue contains other good stuff too. Just read the Ian MacKaye interview, and I look forward to educating myself about American black metal bands and reading the Alan Bishop/Sublime Frequencies piece. Now magazines: these I can shred through.
...more fundraising events on the horizon for Colleen. Garage sale in Bellingham, Washington; rock show at the AV-aerie in Chicago. The relevant info. is located
here
. Hit me up if you have any other ideas!