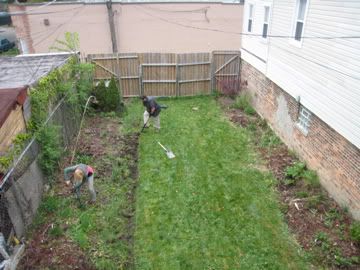 Phase no. 1 of "The Urban Productive Garden" (aka turning Dan's backyard into a magical realm of green zebra tomatoes, rhubarb, cauliflower, cherry trees, &c, then making sure the dog doesn't pee on it all.)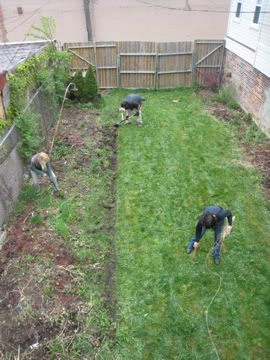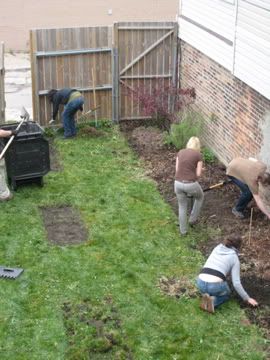 Urban productivity!
When all is said and done, it'll look a lot less like a green highway to nowhere.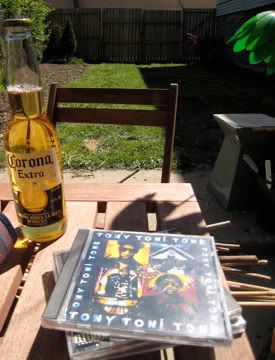 This urban gardening session sponsored by Corona and the inimitable flavor of Tony Toni Toné.