Epic Fourth o' July weekend...summer in full effect! Thank you, America, Uncle Sam, Paul Revere, Founding Dads, Lady Liberty, Neil Diamond (circa
The Jazz Singer
), Coca-Cola, Freedom Fries, Waves o' Grain, (etc., i.e., et al) for:
BBQs, backyards, dice games, willow trees, bicycles, cheese flags, Cha Cha, badminton, semi-scary pyrotechnics, Frito salad, scatch....
The Declaration of Independence was signed: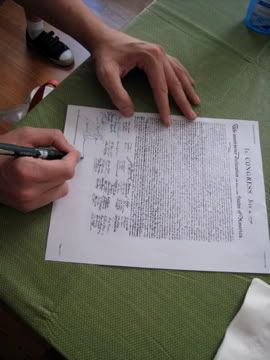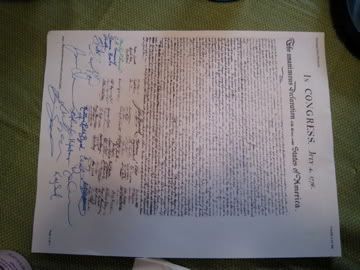 Patriotism manifested itself in dessert form:
Fuzzy photos were taken: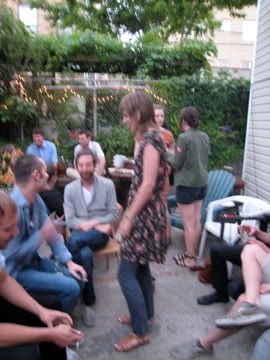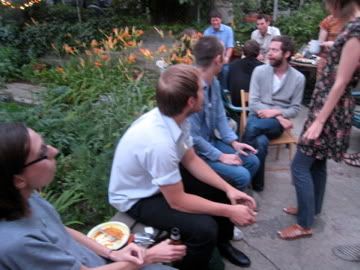 (etc., BBQ, etc.)
Then, post Independence Day, James and I took a day trip to Madison looking for cheese curds and adventure.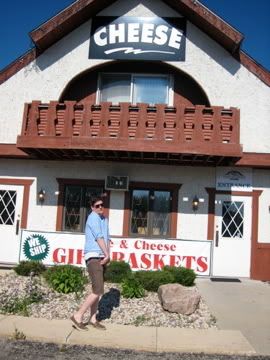 Most of the cheese curds were fed to ducks in Lake Mendota.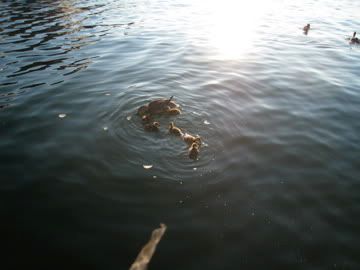 I wanted to take more photos, but my camera battery D to the I to the E to the D.
* * * * *
Other:
Looking for something to read this summer? I asked a bunch of great people for
rdg recommendations
.
Looking for a way to help out a particularly great person named
Colleen
? Please visit this website and consider donating to a worthy cause!