My first Cubs game ever! Watched from a rooftop over Wrigley.
Dan's BD brunch at The Publican. (Frites for bfast!)
A birthday walk around Ravenswood Manor—favorite Chicago neighborhood—and up the North Branch Trail.
A birthday pizza (and
Lost
-viewing) party.
A birthday boy.
In Plainwell with the minis.
Dad's meticulously arranged kabobs.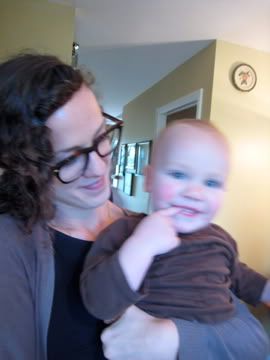 Banner! (In constant motion.)
Reinterpreted action hero: Batman mask, Superman shirt/cape combo, and lightsaber.
Tiki bar!
Phase no. 2 of the Urban Productive Garden: When Stuff Goes in the Ground.
What goes down, must come up, right? Isn't that how it goes?