November travels...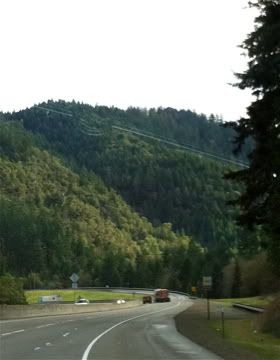 Joined Dan on the West Coast leg of the Masaki Batoh (Ghost) tour. Met them in Eugene for the trip south.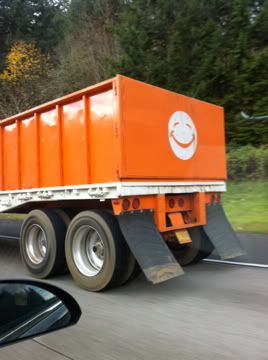 The drive from Southern Oregon to the Northern California coast (Highway 199 to 101) is so beautiful: Rogue River and Redwoods—and in mid-November, color-changing deciduous trees(!) Dashes of gold against an evergreen backdrop.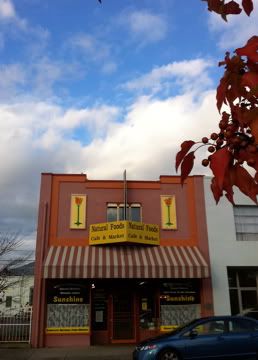 Health food store/cafe in Grants Pass.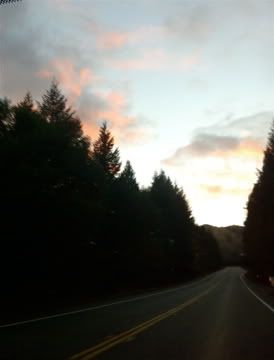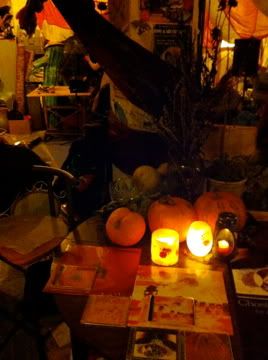 The Storm Ship in Arcata, CA.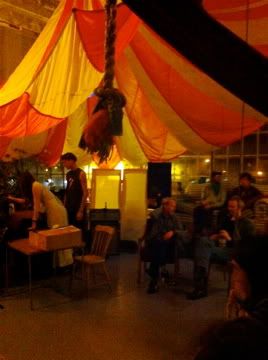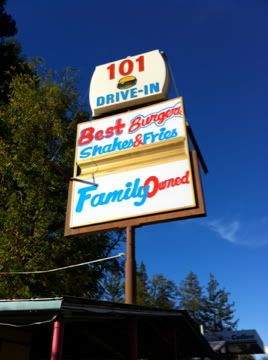 Really good hazelnut shakes!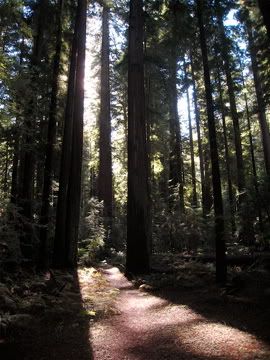 Into the woods...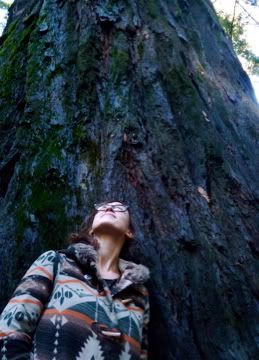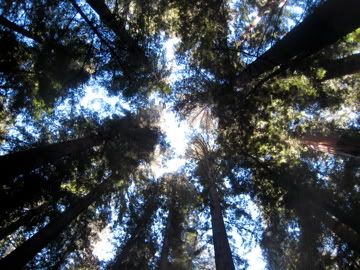 Avenue of the Giants.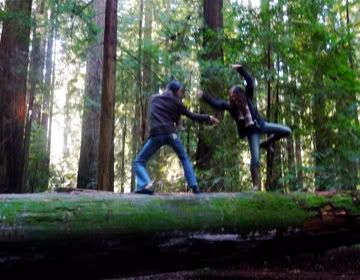 Masaki and Veronika doing their thing.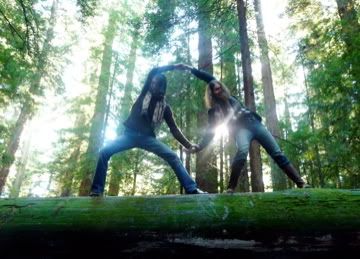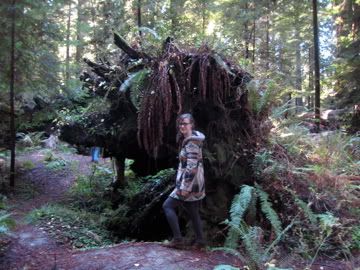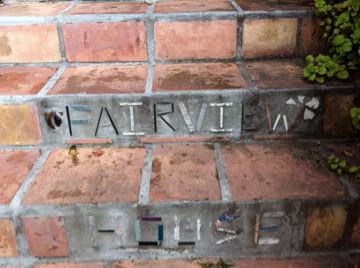 \
Nicole's communal home in Berkeley.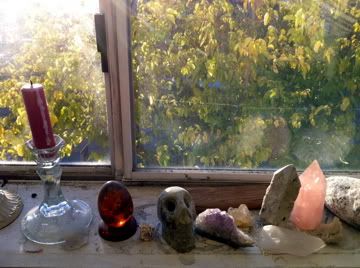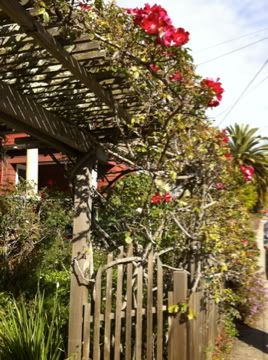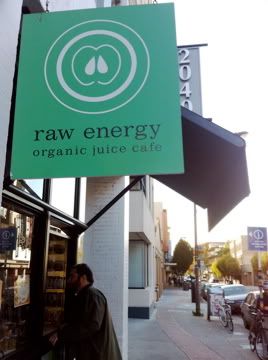 Juice bar-hopping in Berkeley.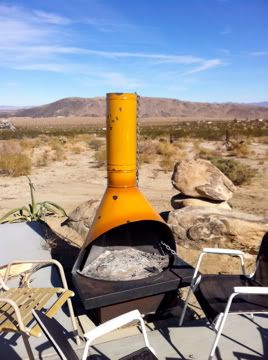 Into the desert...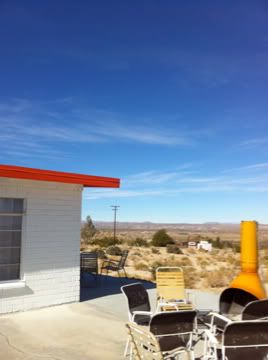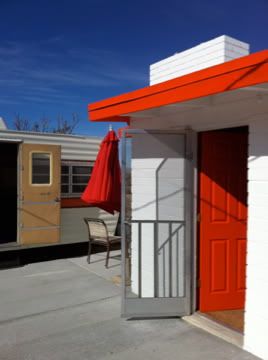 An Eggleston moment.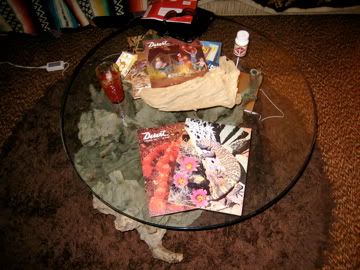 Amazing house in Joshua Tree.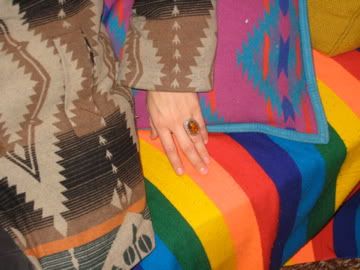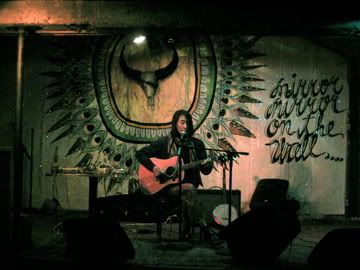 Pappy & Harriet's in
Pioneertown
.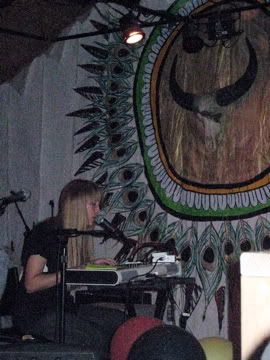 White Magic!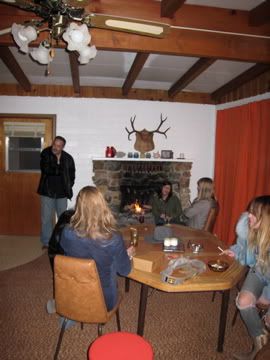 Slumber party.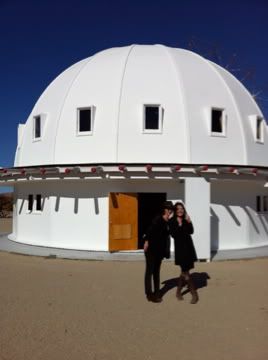 The Integratron.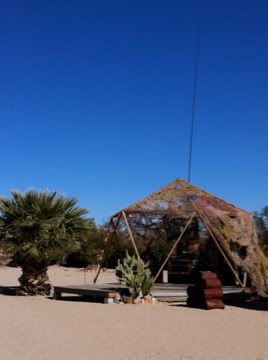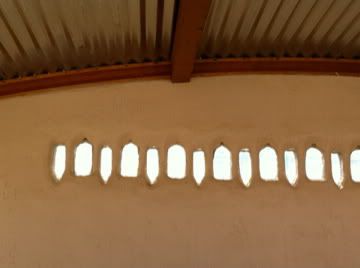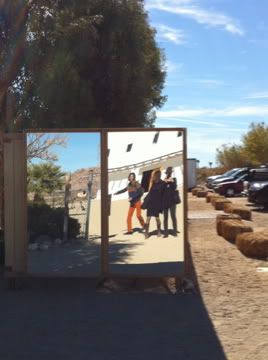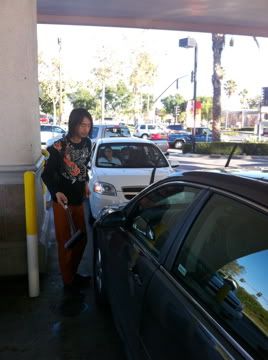 Los Angeles-bound.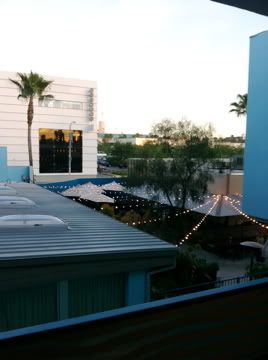 The Farmer's Daughter in LA.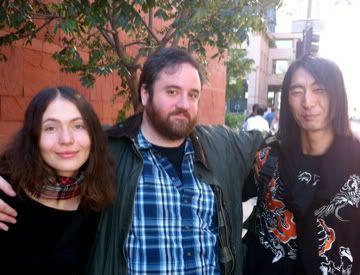 Sayonara, friends.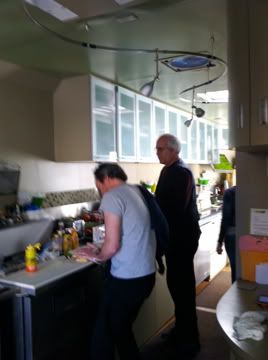 D.V. and some ornery old guy in the craft service trailer on the set of Community. (heh)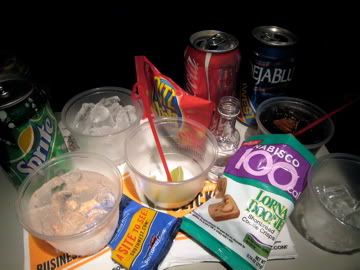 There were only like 11 people on our flight back to Chicago, so we did not go hungry/thirsty.
Back in Chicago... Made T-giving turkeys with the ladies at Misericordia (recently featured on this
evening news special
about David Axelrod & his fam).
Windy City Soul Club. (Jessica owning it, as per usual.)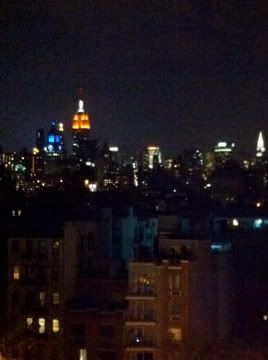 To New York for the first time in awhile...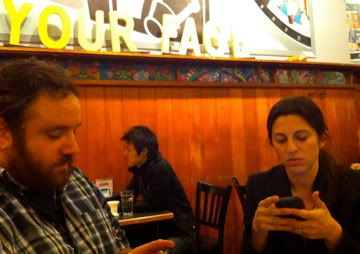 Smartphones and Veselka pierogies.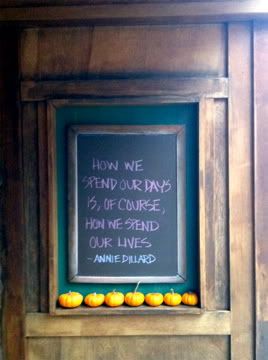 Angelica Kitchen.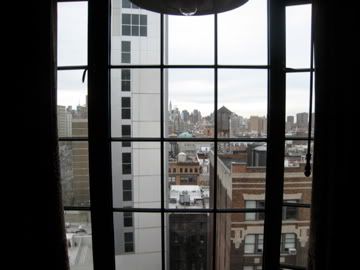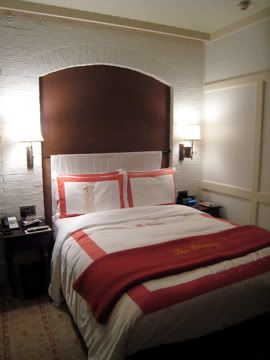 The Bowery.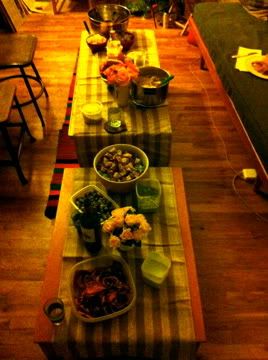 Thanksgiving dinner at the Lowe-Lazar household in Greenpoint.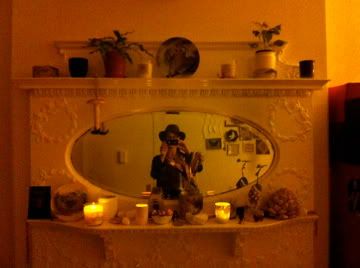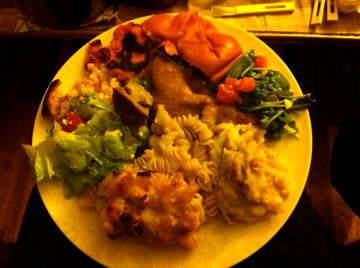 Bounty!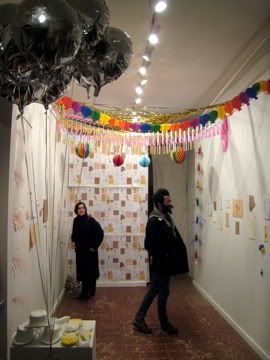 By & By.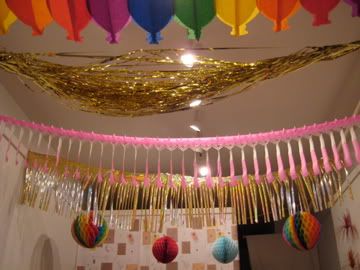 Not pictured: J. Newsom killing it at Carnegie Hall, The Spotted Pig, the amazing fireplace in the lobby of The Bowery, Freeman's, Ninth St. Espresso, LES and Soho wanderings (Maryam Nassir Zadeh, Creatures of Comfort + other great sister recs) Daddy's, Caravan of Dreams, etc. Thanks, NYC.