Home last wkend to hang out with the mini-Reids.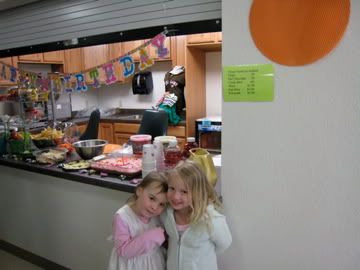 Brooklyn turned 5...kind of an old lady.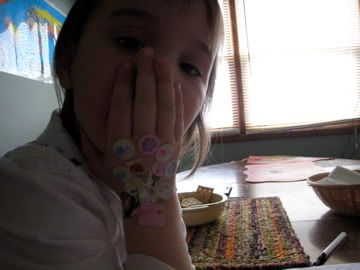 She is way into covering her body with stickers these days.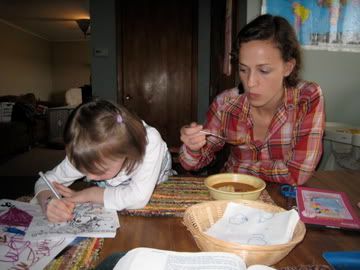 And drawing princess pictures (ad infinitum).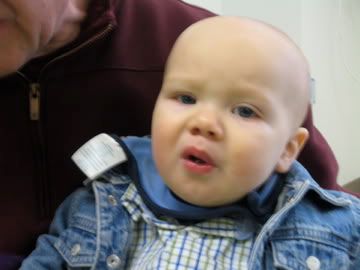 Banner tried ice cream and found it a bit too cold.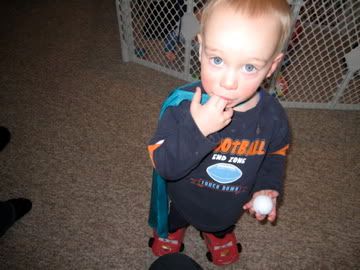 Kale sucks his index finger, like I did. Must be a middle child thing. Dare to be different!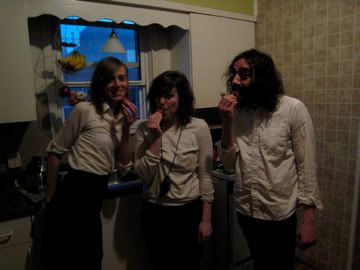 Back in Chicago, Kim had a BD and Sara hosted Potato Night. Here's a photo of what I think would be a really cute catering company.