Hello, April. Where did you come from? Since I last updated this thing: Story Wk. (
Etgar Keret
!), 30th birthday parties, digging out the bike, progressive sunshine, regressive snow, catching up with ppl, springing forward, fake computer crash, story starts, the North Side, the wee hours, missing Mary, the wonder of completion. March went fast! Other ppl took pictures of it:
As pictured by Amanda: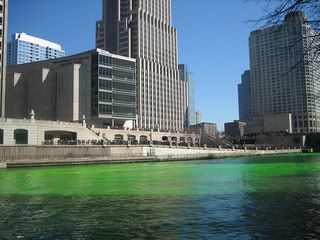 Chicago River dyed green as the Emerald Isle.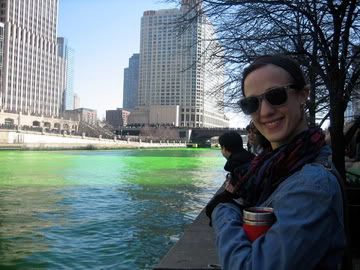 By leprechauns, I presume.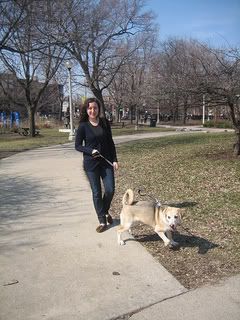 Courtney and Shep!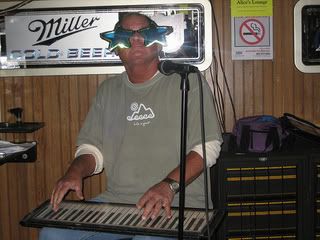 Can't seem to get enough of Alice's. (With KJs like this, it's hard to stay away.)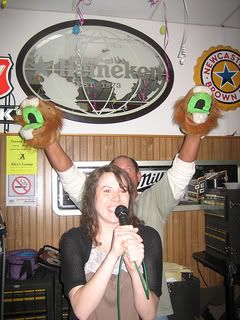 "Africa," replete with lion hands.
From
Jennifer Brandel
: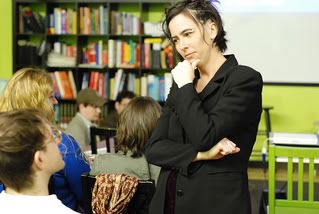 AEM at The Slides of March, a benefit for...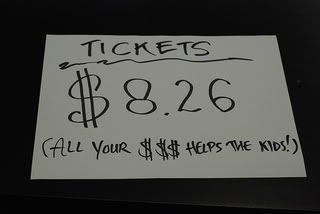 ...826 Chicago.
A presentation about
Anne of Green Gables
.
By David Sampson: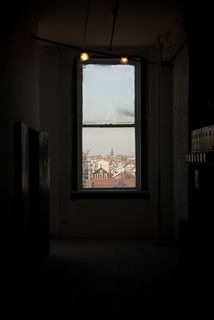 (I just like this one.)
---
Been researching Chicago writers for a PIL Armchair Reader and am eager to read more of their wks. Stumbled upon these
literary images
of the city. Just saw there's a previously unpublished Algren story in this week's Reader. WORD.
Lucy carried in her mind a very individual map of Chicago: a blur of smoke and wind and noise, with flashes of blue water, and certain clear outlines rising from the confusion. ... This city of feeling rose out of the city of fact like a definite composition,—beautiful because the rest was blotted out.
(Willa Cather)