Spent the last few weeks of summer on hiatus from many ol' habits and usual trails (which reminds me of
Habitrails
—those modular tube homes beloved by hamsters everywhere). While not purely intentional, it was sort of eye-opening. Sometimes a hiatus can help you realize what routines need revision and what ones to mark
stet
. And if what you're looking for is a hiatus from the Internet, try to coordinate a hard drive crash (incl. total data loss and tons of ineffectual trips to the Genius Bar) and/or a much-needed vacation!
Moving's good, too. At the end of August, I moved from Lincoln Square to Logan, during the process of which I started the process of purging lots of stuff (serious work-in-progress). Dad and Katie drove from Michigan to help me move, and I introduced them to the concept of ditching stuff in the alley: namely, an old semi-functional TV, a semi-busted dresser, and a love seat with faded blue upholstery that hung out in the family's family room for most of my childhood. I hadn't originally meant to abandon the 'Where's the love?' seat, but it was our last piece of furniture to pack, and as we struggled to fit in in the van, my sister finally ventured, "The alley?," and Dad shrugged,
Why not?
Family ties notwithstanding, some furniture has been loved long enough.
Some trails and rituals and running routes have been loved long enough, too, and though I will miss many aspects of Lincoln Sq. living (HarvesTime, Nhu Lan, Beans & B., Rockwell stop, the
tiny parks
of Ravenswood Manor, the meandering North Branch Trail), it definitely seemed time to mix/switch/change/shake/stir (etc.) it up.
Although Habitrails make fun and unique homes for hamsters or mice, they are rather small.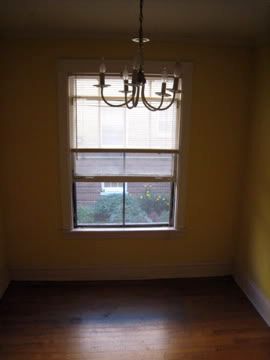 << Rewind
(pictorially)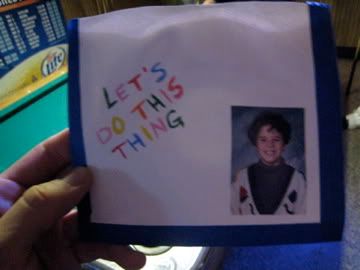 Courtney's BDP @ Alice's.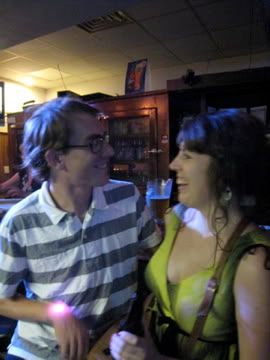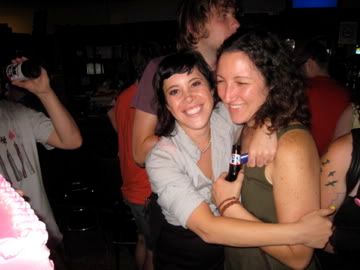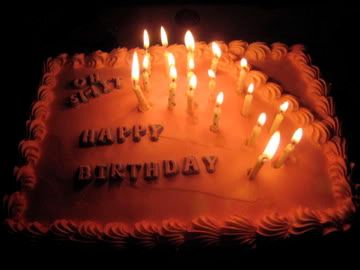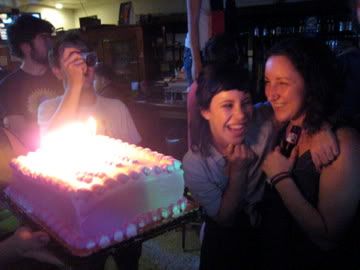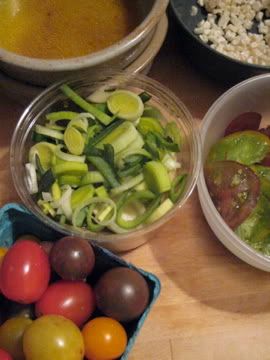 Erin made an amazing meal.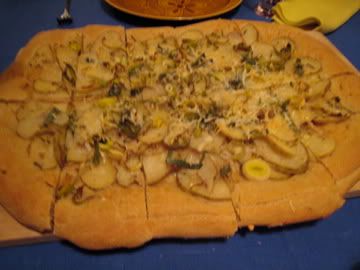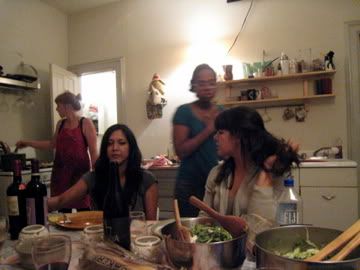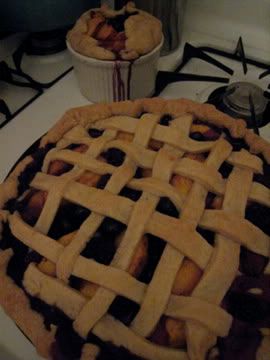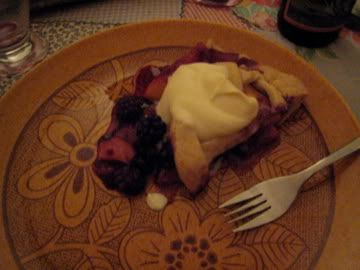 Homemade crust w/ coconut whipped cream. Umm, yes.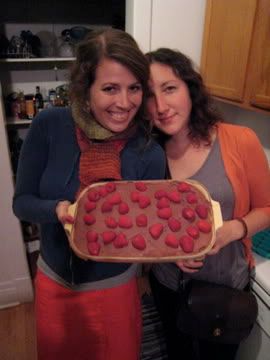 Amanda's BDP.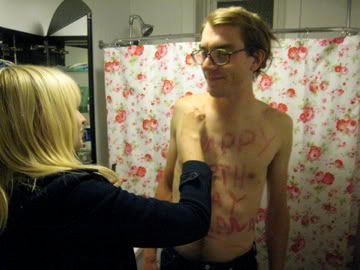 Dave volunteered to be a human birthday card—or, in any case, didn't protest when we suggested it. (Styling by Jessica.)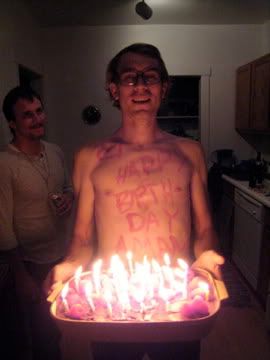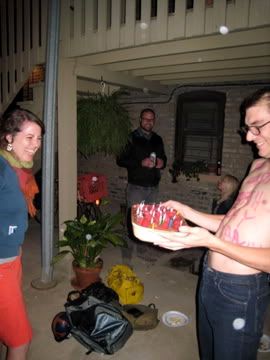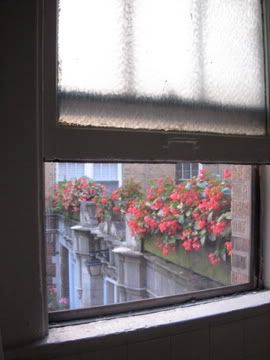 So long, studio.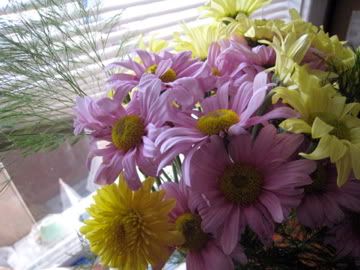 Air + earth.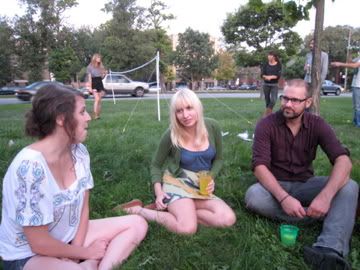 Labor Day BBQ.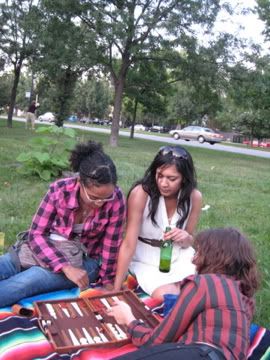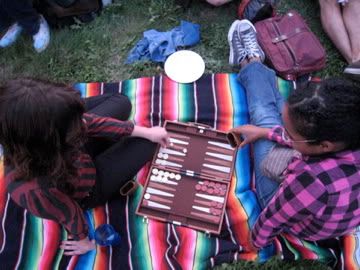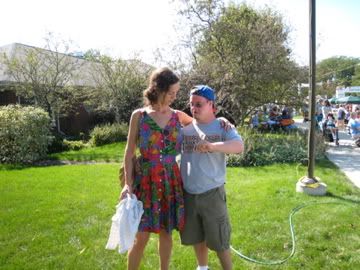 Brian @ Misericordia Fest.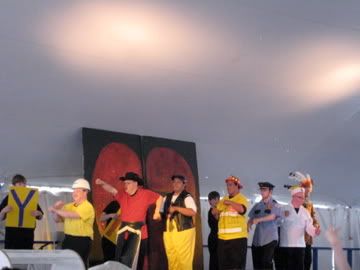 Heartbreakers dance crew as Village Ppl. (Bri was a huge fan.)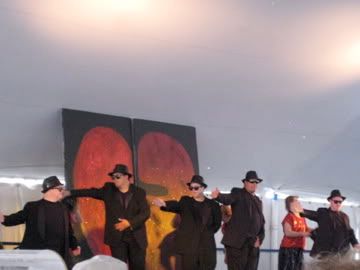 Blues Bros.
---
Off to a rainy wedding... Tell me, October: What is up with you?