Dan and I went to Oahu to see what winter there is like!
AM 940
("All Traditional Hawaiian, All the Time") was our soundtrack throughout. These images were taken to the tune of it (and, in the back of my brain, a little
These Trails
and
Bobby Brown
sifting through sights and experiences, also. Oh, and that terrible song the off-key sister sings in
Dirty Dancing
.)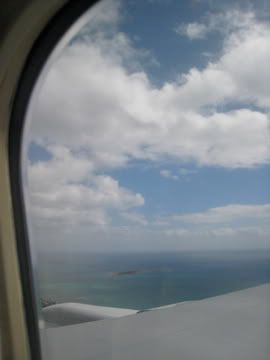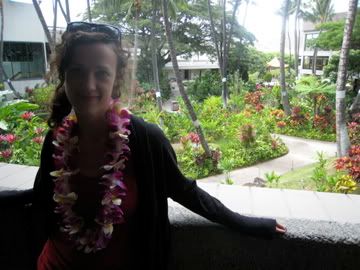 Despite the fact that we headed up to the NE windward side of Oahu to stay in a less populated area, and despite our relative steer-clearance of Waikiki, here and there, the tourist in me poked out to say "Aloha!"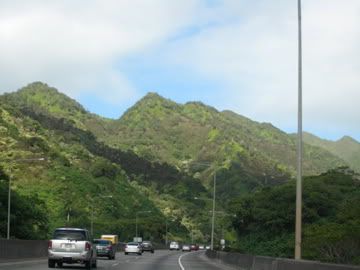 The road from the airport up into the stunning Ko'olau Mountain Range (not really a range at all, but the edge of some ancient volcano, the rest of which fell into the Pacific).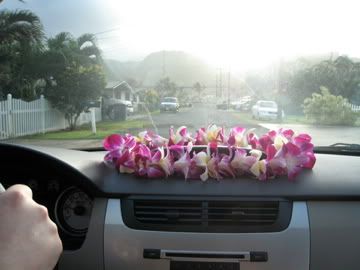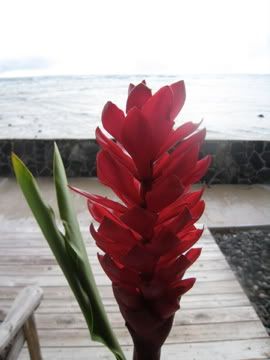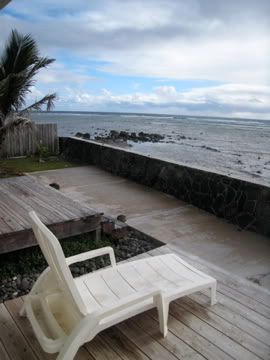 My Hawaiian home.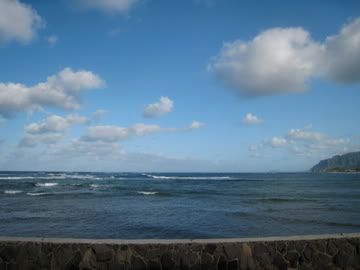 View from the backyard. Ugh!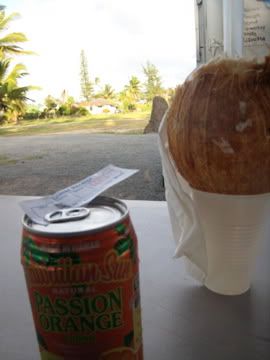 Giovanni's shrimp truck in Kahuku.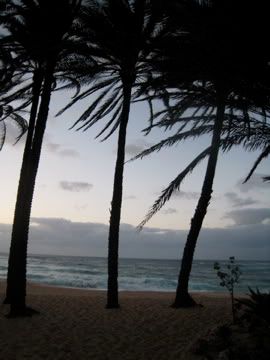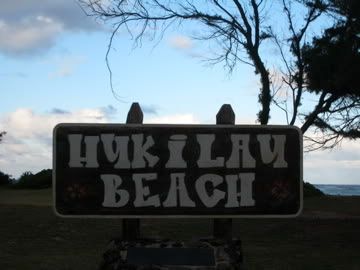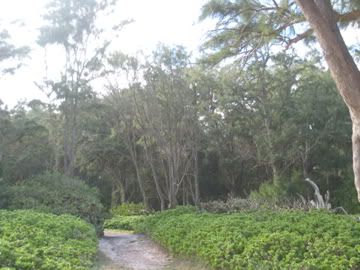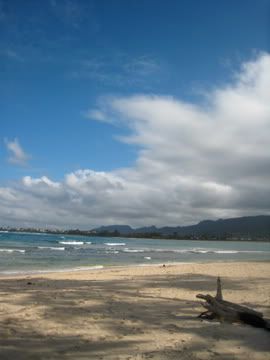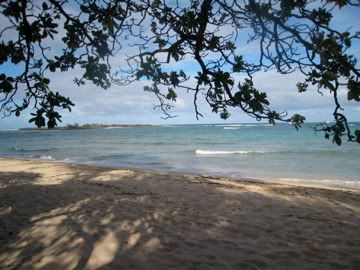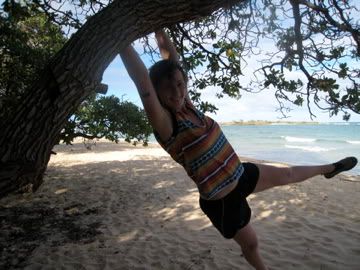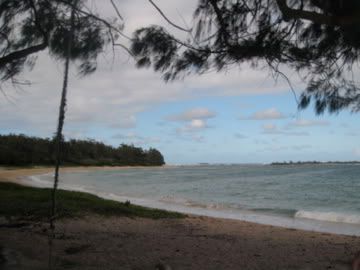 Goat Island in the distance (to the right). We walked out to it to snorkel—or sort of walked: We were in a wrestling match with wild surf. Still have a little souvenir coral embedded in my hand.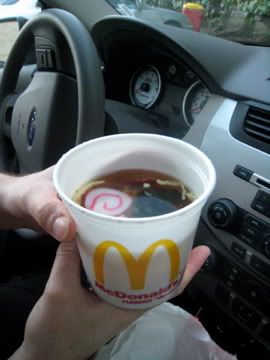 Noodle bowl from McDs.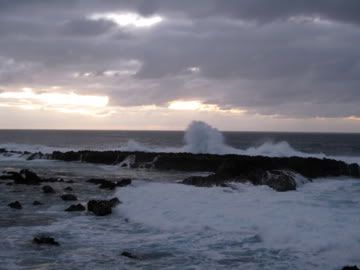 North Shore waves at twilight (Shark's Cove).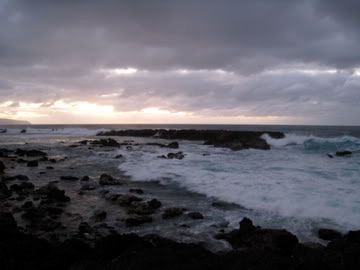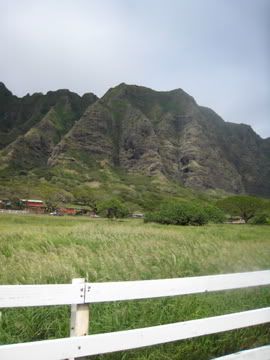 A lot of scenes from a certain hit TV show were filmed at Kualoa Ranch.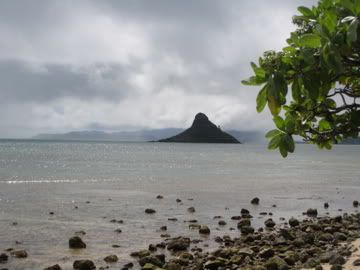 Chinaman's Hat!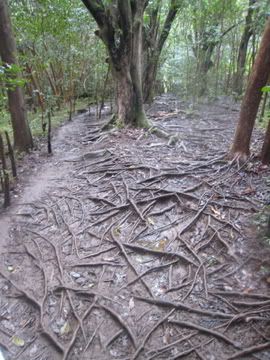 Root system on the hike to Maunawili Falls.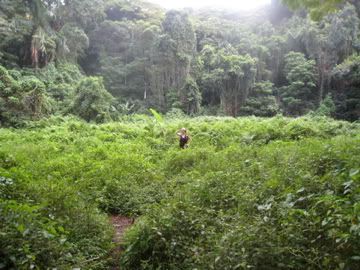 Previously on LOST.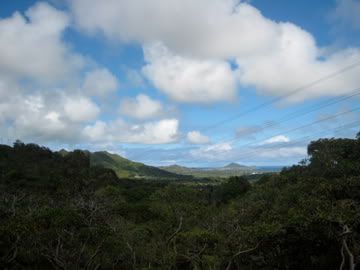 View along the trail.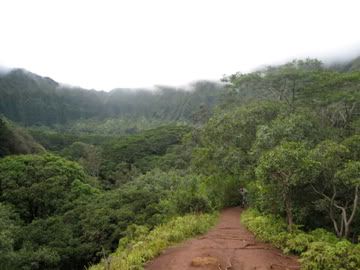 Where's Dan?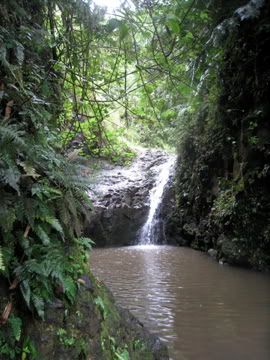 The falls at the end of the trail...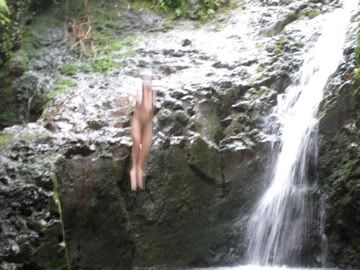 ...and a swimming hole.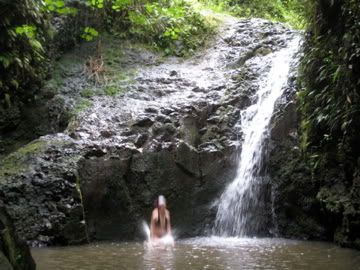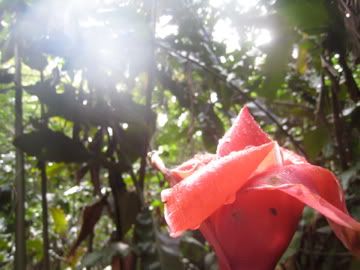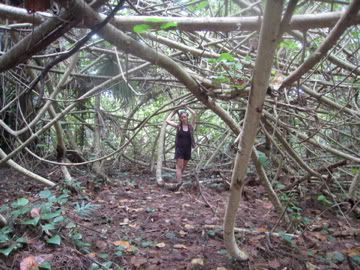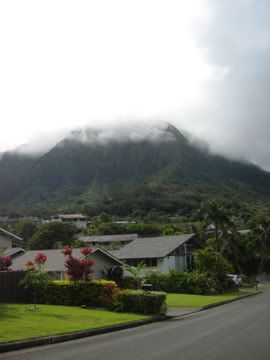 If this were my neighborhood, I guess I'd be OK with it.
Lanikai Juice.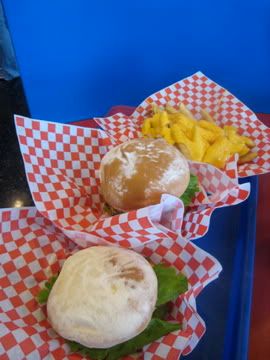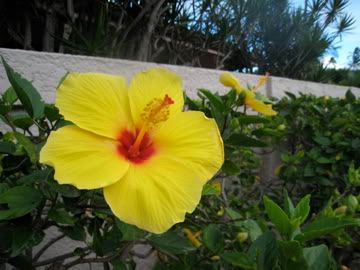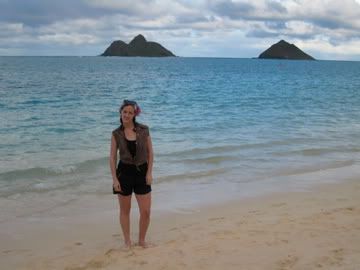 Lanikai Beach!!!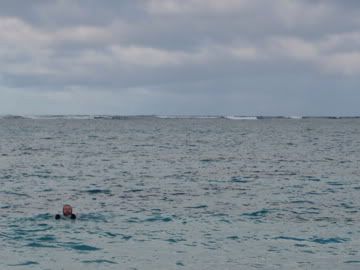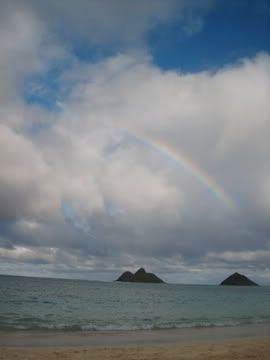 ROY G BIVs...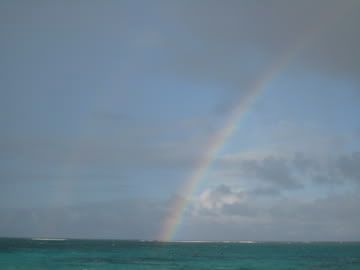 ...everywhere!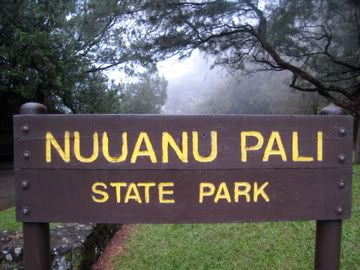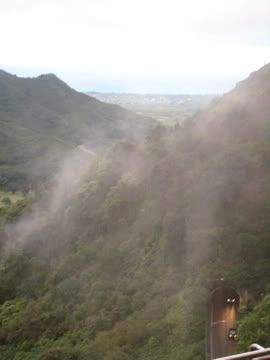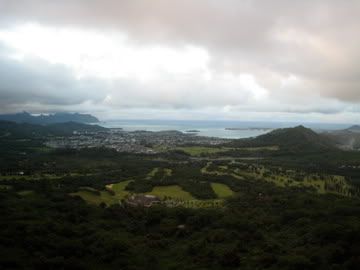 In the clouds over Kailua (Pali Lookout).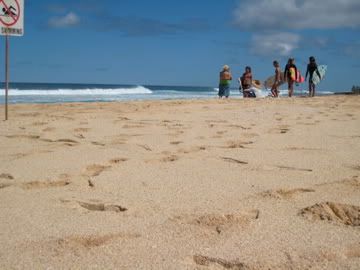 Tween surfers near Banzai Pipeline.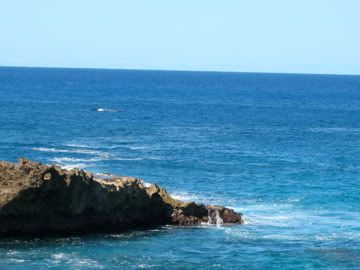 Humpback in the distance!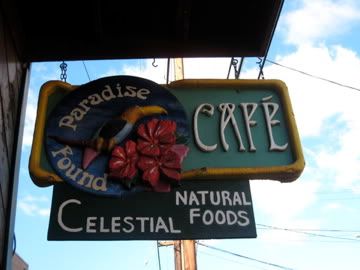 Paradise Found.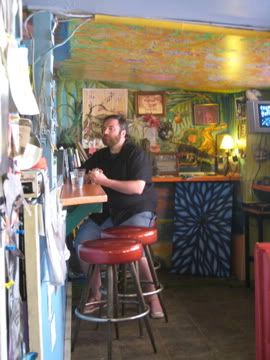 We found it in the back of a health food store in Haleiwa.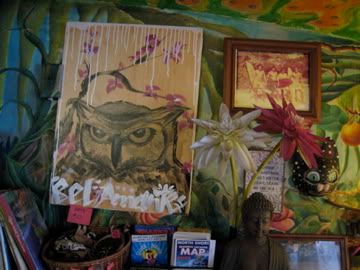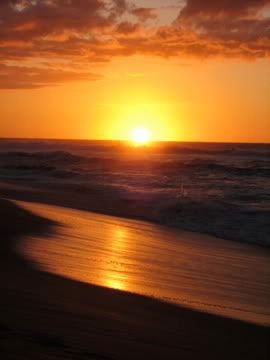 Sunset at Sunset Beach.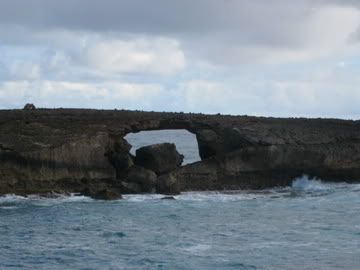 The hole that Mother Nature punched.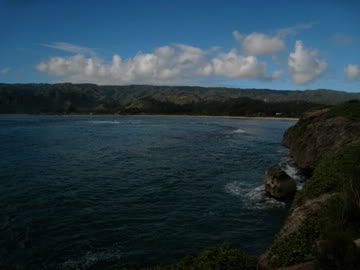 Laie Point.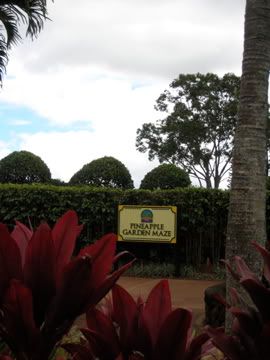 Dole Plantation in central Oahu.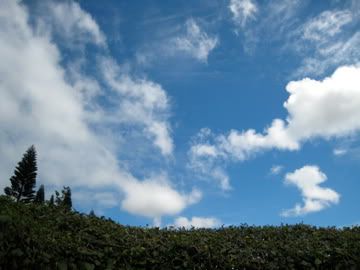 Inside the world's largest maze!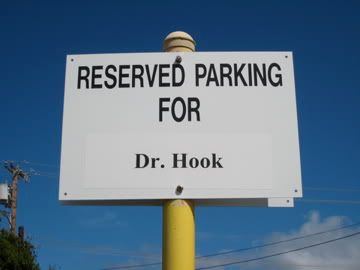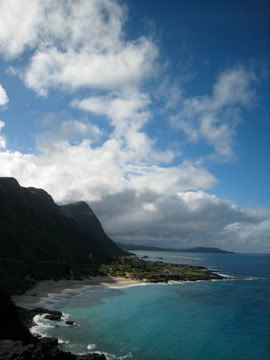 Waimanalo.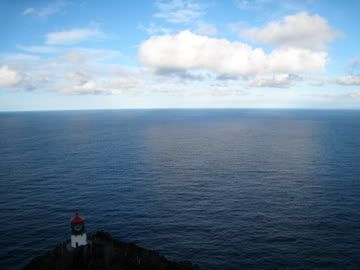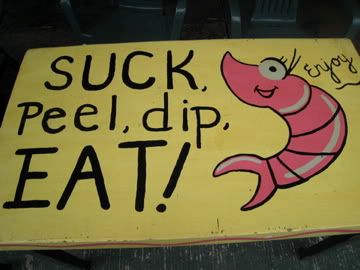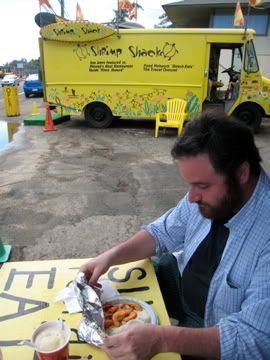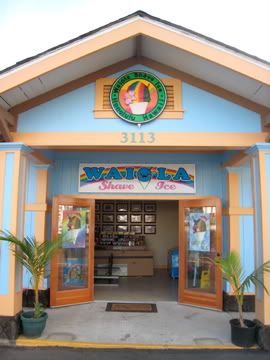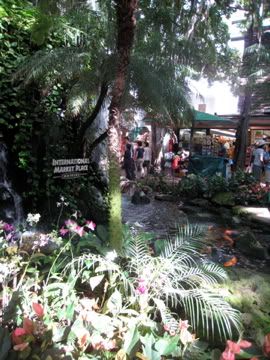 Went to Waikiki for our last night and got into full-on tourist mode...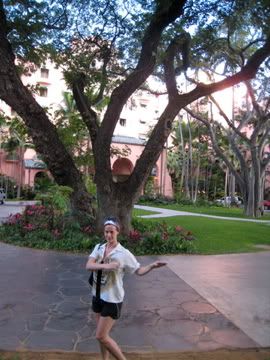 Exhibit A.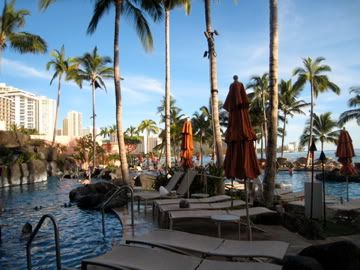 Exhibit B. (we wandered onto the property of this hotel for front-row seats at sunset.)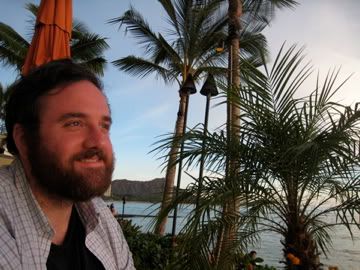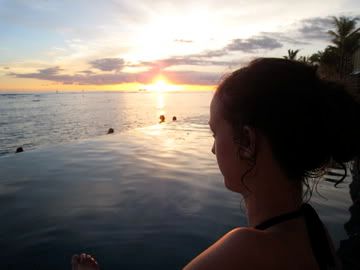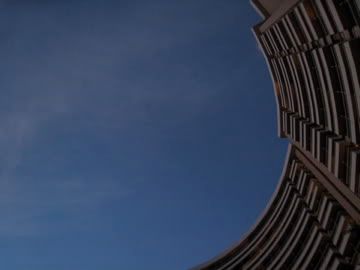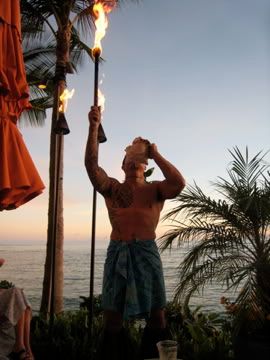 Also at sunset, there was an awkward flamethrowing performance.