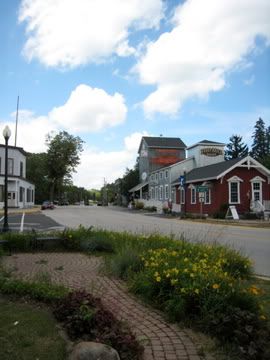 Back from Independence Day wkend: Wisconsin edition. A spur-o-the-moment trip featuring small towns, small-scale fireworks shows, inland lakes, and a lakeside tiki bar. (Americanacabana?) Also: local restaurants, a fireman's picnic, a soda fountain, and tennis. I'm just as glad as anyone that we Declared our Independence and went on to defeat the Redcoats in a revolutionary way, but being used to Chicago's bombastic celebrations, it was nice to have the whole holiday dialed down a notch.*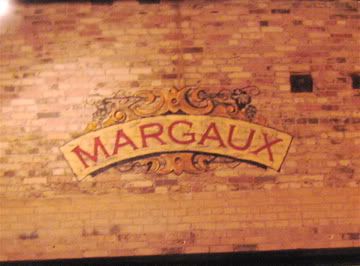 Sheboygan, WI's fine dining experience. (Apparently, no one dines fine on July 3.)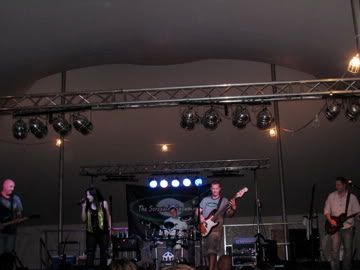 Local band The Screaming Cucumbers tackle an Alanis cover.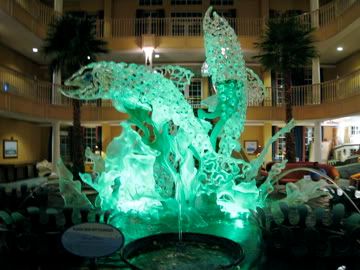 Cheesy glass sculpture at Blue Harbor Resort. (We stayed at La Quinta.)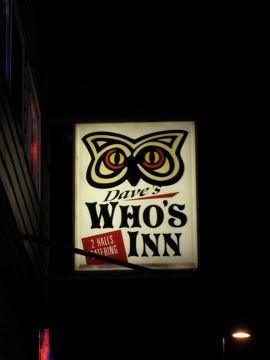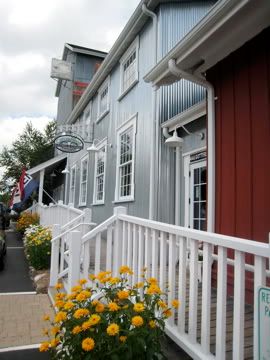 Shops in Elkhart Lake.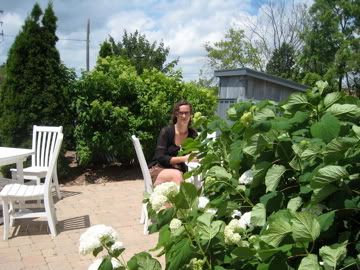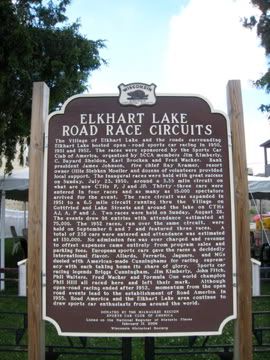 Elkhart Lake was once the home of Camp Harand, a theatre camp Dan went to as a kid. It's also a road-racing destination and a tucked-away resort town.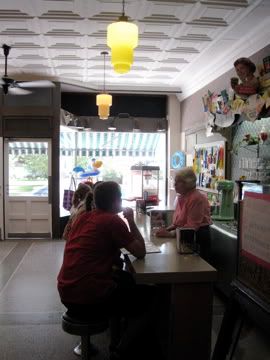 According to Dan, Gessert's soda fountain is unchanged since the late '70s.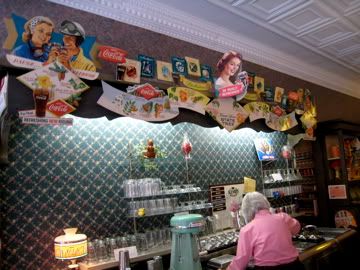 The lady behind the counter said she'd been there since the '70s.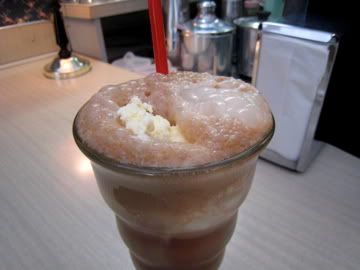 Locals dancing at the fireman's picnic.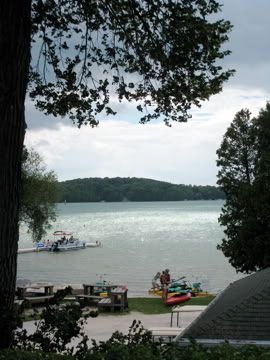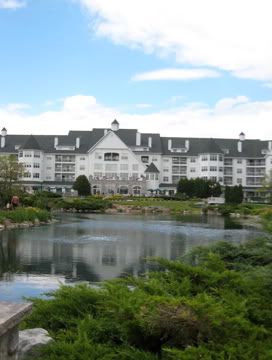 Osthoff Resort—where the camp used to be.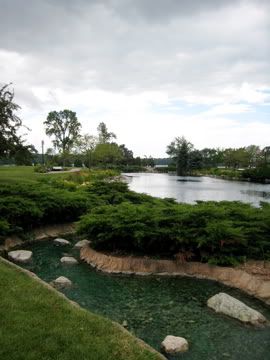 Lots of landscaping going on here now.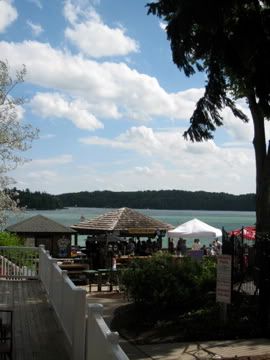 Tiki bar!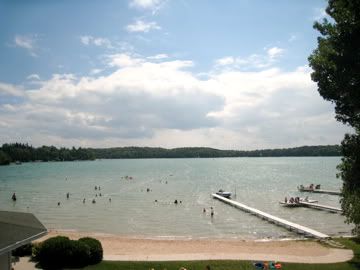 *I kept saying stuff like this throughout the weekend, and D. kept saying I sounded like a lady from a New Yorker cartoon—going on about the "rustic charms" and appealing "quaintness" of life outside "THE BIG CITY." Haha. Who am I kidding? Chicago's Armageddon-ish Fourth experience can be pretty great, too. (Even now, a few doors down, someone's lighting off the rest of their fireworks.)