It's the day after the vernal equinox—Spring official—so whatever snow happens from here on out I am going to call UNSEASONABLE. And any days greater or equal to 60°F I'm going to deem WAY BEYOND TOTALLY DESERVED.
Meanwhile, I have some photos of Blizzard 2011 to post since last I posted, and some other assorted Februaryness.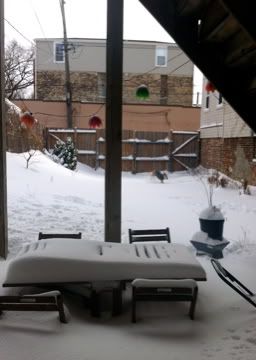 I love how Easy (tiny in the background) is loving the snow.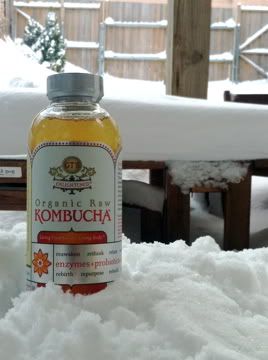 Nature's cooler.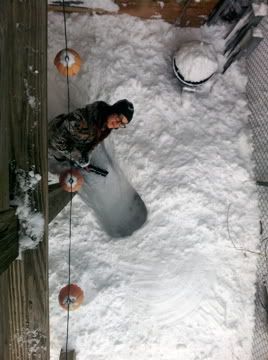 While Dan was shoveling the sidewalk I worked on another project.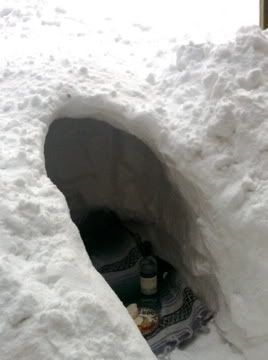 Mary and I used to make igloo villages in the yard after a big snowfall. Katie also used to make us pull her around the yard on a sled after a big snowfall. Sister sled dogs. Some winter traditions I'm more eager to reclaim than others.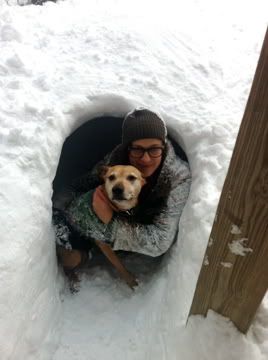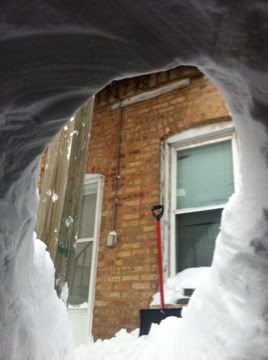 Interior view.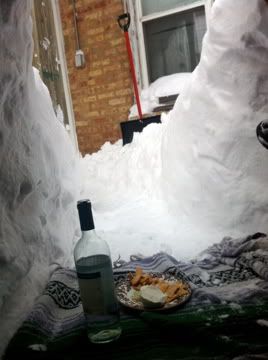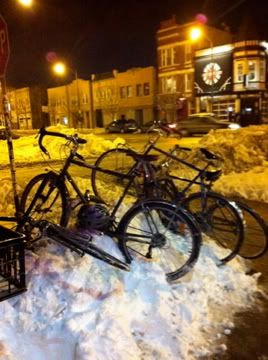 Nothing stops Chicago cyclists. Not even 20 inches!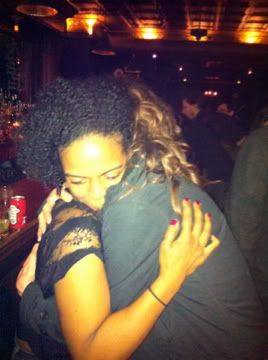 Colleen's BD.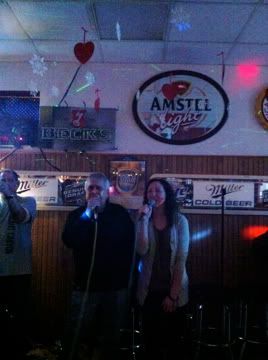 "Michael McDonald" and CC.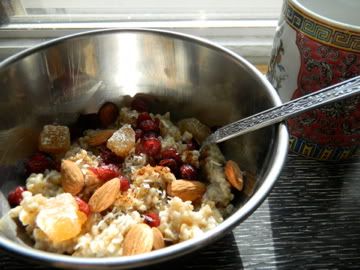 New breakfast horizons: Steel-cut oats with almonds, cranberries, shredded coconut, a dash of cinnamon and cloves, crystallized ginger, and rice milk. I'm also into Greek yogurt with dried cranberries, sesame honey cashews (Trader Joe's), and a tiny bit of wildflower honey. The best!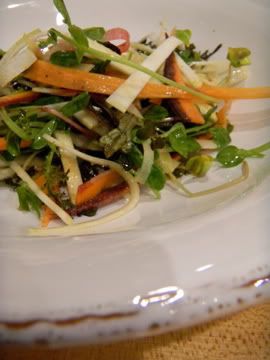 New pizza horizons:
Great Lakes Pizza Company
. Not pictured: pizza. (The salads are excellent too, however.)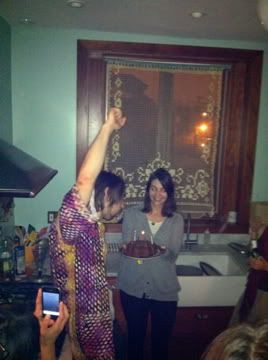 Brett's BD.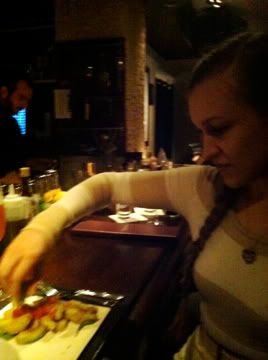 The Drawing Room.
Joanna & Jessica at The Girl & the Goat.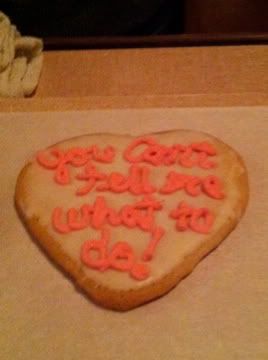 One of Mariah's amazingly irreverent V-Day cookies.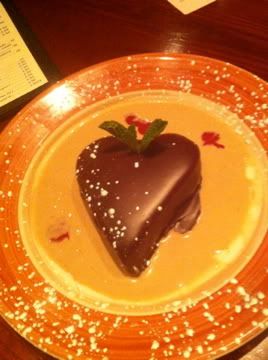 A more reverent V-Day dessert (not nearly as amazing).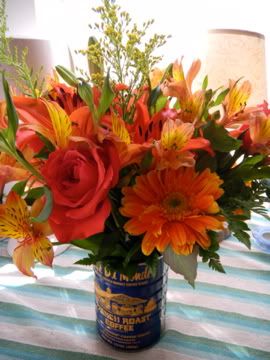 V-Day flowers from DFK.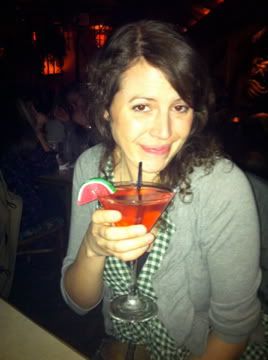 Hala Kahiki! aka Hala Kaheadache. Amanda kept accidentally ordering the sugariest drinks on the menu, while I was wishing my Scratch Me Lani cocktail came with an Ibuprofen chaser. (But the
tiki decor
remains as amazing as ever.)
Also last month: Super Bowl party; frock swamp; caught up on
Mad Men
; saw the great
Vivian Maier
exhibit at the Chicago Cultural Center and the Jim Nutt show at the MCA; finally made it to
Blackbird
(first time taking advantage of Chicago's Restaurant Week); FINALLY finally made it to
Schwa
, the most mysterious restaurant in the city. Verdict, all hyperbolic tendencies considered:
Best meal of my 29-year-old life! Worthy of offset italic type, even.
I wish I could describe it in more detail, but all I can do is reread this 2007
GQ article
exploring the brilliance (and craziness) of the chef savant, Michael Carlson. That, and dream of going back again....