SPELLING.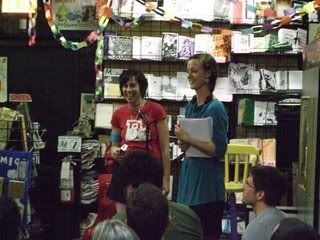 (Pics stolen from all-star speller Christy Prahl.)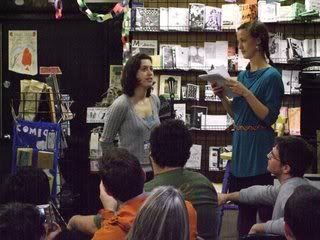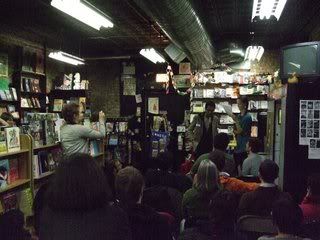 The eventual winner, Aay. Way to go, Aay. And congrats Anne, Matt, and the rest of the
Unlympics
organizing crew for sparking
conversation and ridiculousness
.
SWAPPING.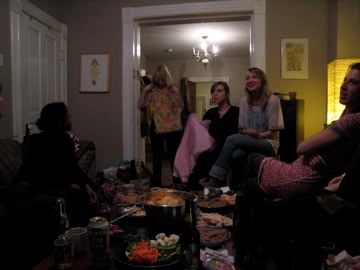 Swapping frocks (and jeans and jackets and one insane leotard) at Sara's.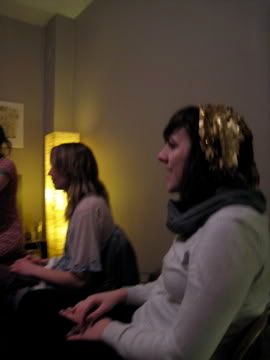 Kim decided the um, resplendent gold underwear works well as a hat. As a fashion designer, these things occur to her.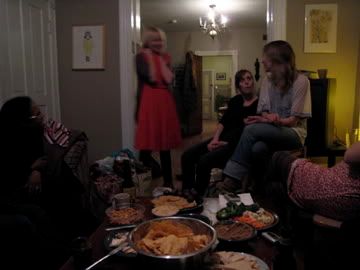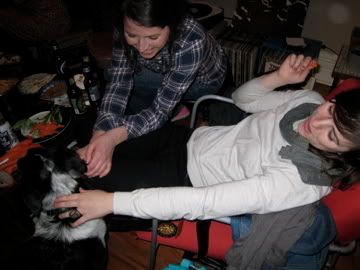 Meanwhile, in Bellingham this weekend, friends demonstrated how they've been fighting winter malaise/ennui by putting on a real humbdinger of a community art show, The Winter Commission. Wish I could've been there. I am always a fan of slaying winter—together and with creative force. (February thaws don't last forever.)