AEM and I were out celebrating her bday and walked into a Cinco de Mayo party in which we apparently could not not participate. When the piñata finally broke, it rained fruit-flavored tootsie rolls and beef jerky.
Cannot not stop to admire the springtime trees...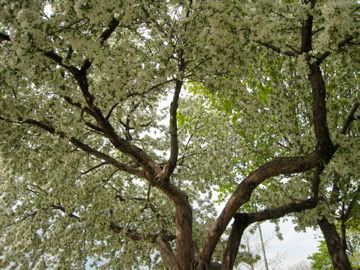 ...definitely bringing their A game this month.
Impromptu Logan Blvd. hang.
Never going inside again....
On this point, I think Simon agrees.