Central Michigan vs. Northwestern.
College football=fall family tradition.
Kim + Craig play the
Monsters + Dust
release party (w/ fly girl Jessica).
Frock swap! (Kim summits Clothes Mtn.)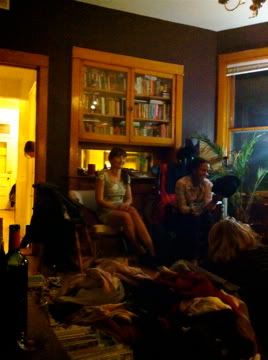 --
This fall wkend also included catching up with the lovely
Becca VW
,
Enter the Void
, and driving the meandering roads of
Riverside, Illinois
. (My schedule has changed for the better, and I'm trying to make the most of it. At this point, I can certainly make more.) Back to work...